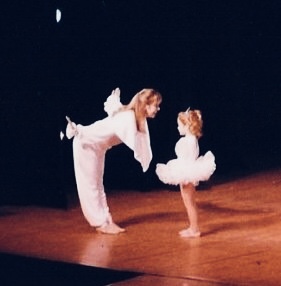 2022-2023 Season
FROM THE DIRECTOR
Welcome to Art In Motion Dance Studio! With over 32 years of experience, April's family owned and operated Martinez-Evans Dance Studio in Evans, Ga. for 24 years. She and her staff continue the tradition of Martinez-Evans Dance Studio with Art in Motion in respect, trust, dedication, integrity, and a commitment to exceeding the expectations of our customers. We strive to provide affordable, professional learning experience and complete customer satisfaction for each and every family.
Art In Motion offers classes for Pre-schoolers Mommy and Me (18 months - 2 1/2 years), Kinderdance levels 1 (3-4 years) and Kinderdanc level 2 (4-5 years). Beginner & Intermediate levels in Tap, Ballet, Jazz & Hip Hop. Advanced levels in Tap, Ballet, Jazz, Lyrical, Modern & Technique. We have four levels of Competition Teams ages 6-19 years. You will find detailed information in your booklet. We are a Team of teachers with years of training, highly skilled, experienced staff, and the highest quality services and customer care in the C.S.R.A.
We are so excited to begin our 5th year in Grovetown and the Directors 32 year Directing a Dance Studio. If you have any questions, please contact us at 706-910-1155 or email, the Director Artinmotionash@gmail.com
Art In Motion | About Our Team
We inspire to help our students find the beat in their feet, the song in their heart and a passion for the Arts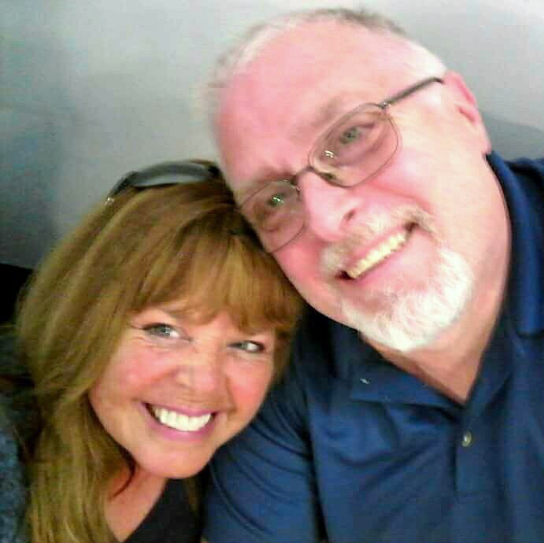 April Storm-Hartsell / Owner-Director/ Beginning her 32 year in the Art of Dance
April was bitten by the dance bug at the age of five. She owned the Martinez-Evans Dance Studio in Evans, Ga. for 24 years. After a few years of "retirement" she missed Directing and teaching and TADA" Art in Motion was born. She and her husband, Mike, are members of Crossroads Fellowship Church. They share the joy of three, amazing, Sons & Daughter-in-Laws that blessed them with five, beautiful, Granddaughters and Grandson.
She was tested and Certified by Dance Educators of America in 1991. An Assistant Choreographer for the 1996 Olympics Opening & Closing Ceremony in Atlanta and worked for a National Dance Circut, Dance Troupe, Inc, as Director and Judge for 12 years.
April moved to Augusta 36 years ago and has been a resident of Grovetown for the past 17 years. One of the many reasons she has chosen to come out of retirement is to, continue, sharing her passion of dance with future dancers at Art in Motion that offers a safe haven of positive energy and, genuine, love. We are #RaisingtheBarre!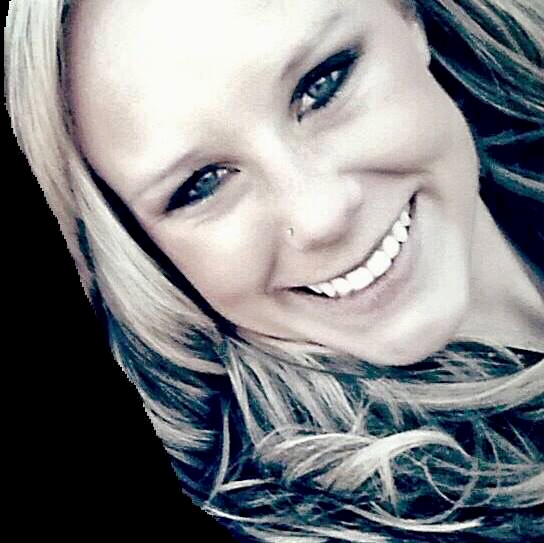 Victoria Stewart-Portwood / Assistant Director / Teaching Beginner Tap, Ballet & Jazz and Kinderdance Classes
Victoria began her dance career under April Storm-Hartsell at Martinez-Evans Dance Studio when she was five years old. She was a member of M.E.D.S. until she graduated High School. Through her years in dance she became a member of M.E.D.S. Competition Team where she won several awards in group and solo performances. She has served vigilantly and professionally as an assistant teacher for a wide variety of classes since she began performing in competitions and over the years.
Victoria took her talent to Miss Augusta in 2012 was crowned Miss Augusta! She is happily married to Bart Portwood, and they have a precious little boy named Wyatt. Victoria is excited to share her love of dance and skills in the Pageant industry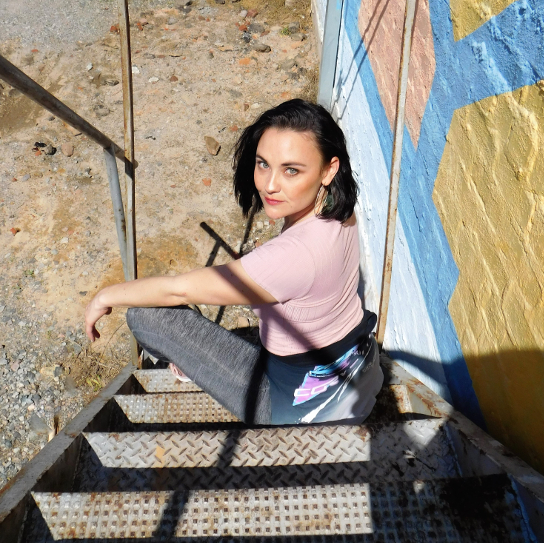 Leah Locklear - Hip Hop Teacher for Intermediate and Advanced Classes
Leah Locklear received her dance training at Martinez-Evans Dance Studio where she studied Tap, Jazz and Hip Hop. She loves continued improvement of her own abilities and performing several styles of dance, but is especially passionate about Hip Hop. Leah has danced back-up for local artists as well as national and world renowned Hip Hop artists such a T-pain and Field Mob. She has danced alongside and in a free-style Hip Hop group in her youth where they performed at Power Fest, May Fest, and local showcases.
A mother, a career woman, and Dancer, her joy is teaching youth the fundamentals of movement, awareness, and expression through Hip Hop dance.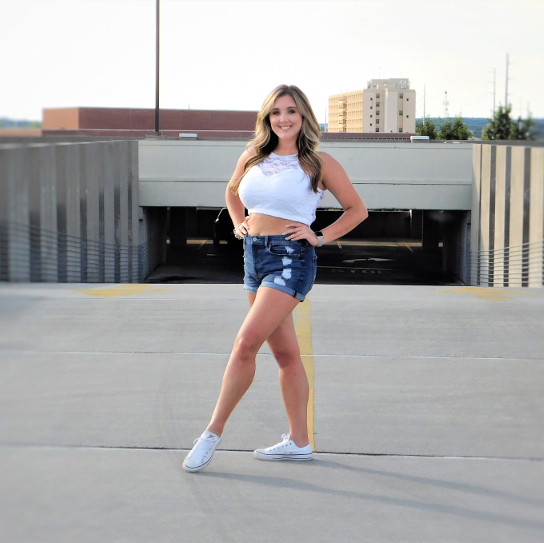 Kristen Olsen-Leaf - Co-Teacher for Senior Elite Competition Team and Advanced Jazz Teacher
We are excited to welcome Kristen back after the birth of her daughter Kaylee Marie
Congratulations to Miss Kristen on marriage to Nicholas Leaf May 4th, 2019! Beginning at the age of 3 under the instruction of April Storm-Hartsell at Martinez-Evans Dance Studio, Kristen Olson has been dancing for 21 years, and has studied and is well-versed in Tap, Jazz, Ballet, Lyrical, Contemporary, Modern, and Hip Hop. Kristen began competing in 2005. She assisted classes in 2009. She recently created a piece for a local dance studio that won 2nd Place Overall at Star System's Talent Competition. Throughout her time competing, Kristen and her team won the Grand National Championship in both 2010 and 2012.
While attending the University of South Carolina, Kristen was on the Coquettes Dance Team for 3 years, performing halftime shows at football games, pep rallies, and performances at neighboring universities during away games.
Kristen graduated from USC College of Pharmacy with a Doctorate of Pharmacy in 2018, but simply loves teaching dance, and is excited to join the other professional teachers at Art in Motion under the direction of April Storm-Hartsell, who instilled a love and passion for dance in her that she hopes to instill in her own students. We are thrilled to welcome Kristen back to A.I.M.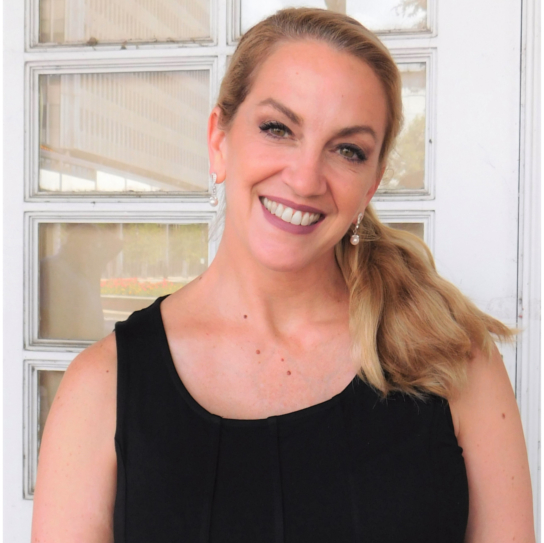 Jackie McKinney Kalv- Head Ballet Mistress Teaching Intermediate, Intermediate/Advanced and Advanced Ballet and Adanced Technique
Jacquelyn McKinney Kalv has been training in classical ballet since the age of five. She studied classical ballet, tap, jazz, and modern dance in Florida, Michigan, and at Columbia College as a Fine Arts major. She later joined the Augusta Ballet Company and at the age of nineteen, became a principal dancer; dancing such roles as the Sugarplum fairy in "The Nutcracker" and Carmen in the ballet, "Carmen." Even after her retirement from dancing full-time, she continued to dance as a guest artist with Dance Augusta/ Colton ballet- until 2013.
She earned her Bachelors of Science in Nursing in 2006 and worked in the Emergency Department at Augusta University until 2015. It was at that time that she earned her Masters of Science in Nursing/Family Nurse Practitioner degree.
As a Nurse Practitioner, she worked in Sports Medicine and Cardiology at AUMC. Also during that time, she met her husband, Gregory Kalv. They now live in Evans with their 5 children.
It was in 1992 when Jackie first began teaching ballet for April Storm Hartsell at Martinez Evans Dance Studio. She taught at MEDS for almost 20 years before retiring to work full time in the medical field. She is ecstatic to be reconnecting with April and her former students (who are now teaching along side her) to, once again, teach and share her passion of classical ballet!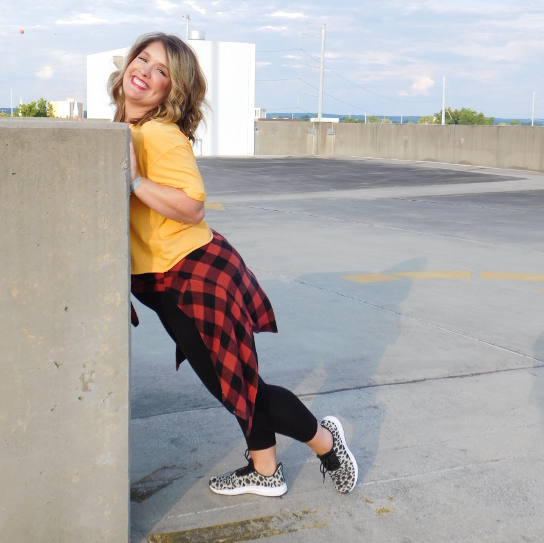 Kristin Fischer -Apprentice Competition Team Teacher, Beginner Hip Hop, Intermediate Jazz & Tap and Advanced Tap also our amazing Secretary
Kristin began dancing at the age of three. She received her dance training at Augusta West Dance Studio in Augusta, Ga. There she studied ballet, tap, jazz, and lyrical for 16 years.
She eventually began working as an assistant teacher and continued for three years. She was a member of the Augusta West Performing Companies for nine years. Kristin also competed in Regional and National competitions where she performed in numerous award-winning routines.
Her greatest opportunity was traveling to Los Angeles, California to study and learn from the Young Americans, a performing group located in Southern California.
Since leaving Augusta West, Kristin has been married, started a family and has been focusing on her career as a Cosmetologist. She is beyond thrilled to bounce back to her dancing roots and broaden her teaching experience.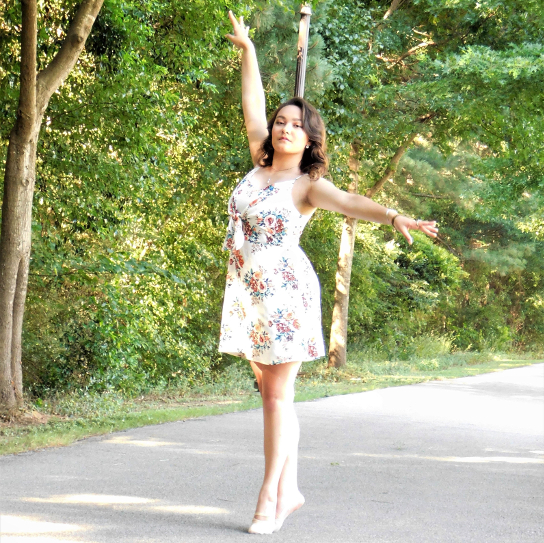 Graysan Russell / Kinderdance Coordinator and Teacher, Beginner Tap, Jazz, Ballet and will assist Mrs Jackie in Intermediate to Advanced Ballet Classes
Graysan Russell began dancing at the age of 3 under April Storm-Hartsell at Martinez Evans Dance Studio. She went on to compete for 12 years at Pulse Dance Center in Augusta, GA, during which her team won 2 national titles. Graysan has 15 years of training in Jazz, Tap, Ballet, Hip Hop, Contemporary, and Musical Theatre.
She trained under Victoria Portwood, April Storm-Hartsell, and Kristen Olsen-Leaf as an assistant teacher for 2 years at Art in Motion Dance Studio. This year, we are welcoming her as a lead teacher of the Kinderdance and Mommy and Me classes.
in her free time, Graysan enjoys making homemade jams to raise money for Baja Christian Ministries. Currently, she is a student at Augusta University where she is studying Elementary Education.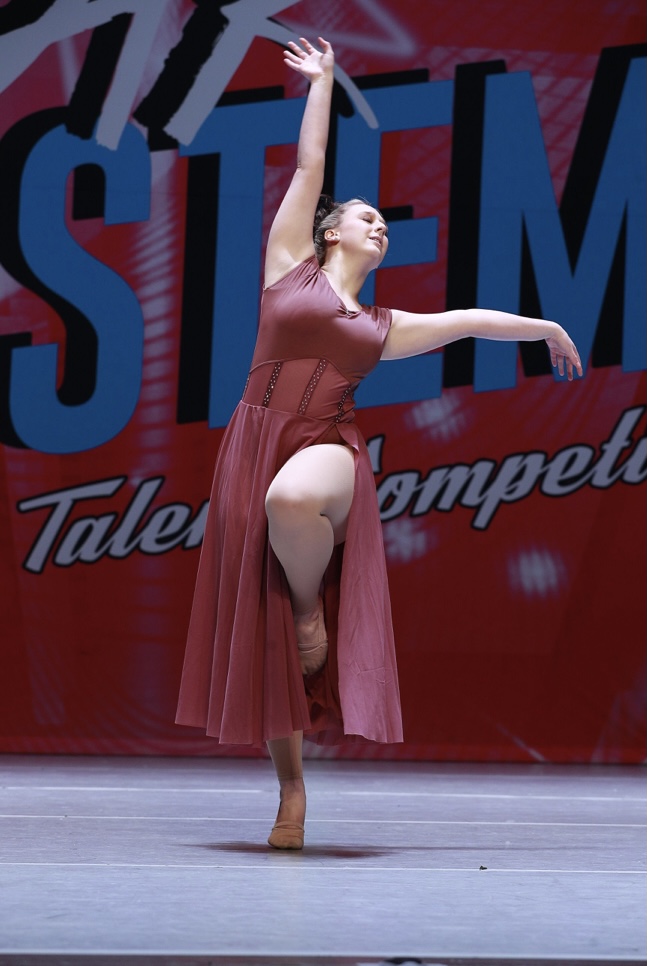 Kylie Boyd - Co-Teacher Senior Elite Competition Team, Modern/Lyrical and Inter/Adv Technique
Kylie began dancing at the age of three at Columbia County Ballet. After two years she became a member of the first Pee Wee Competition Team at Martinez-Evans Dance Studio under April Storm-Hartsell. After Mrs April retired (the first time) Kylie continued her dance training in Tap, Jazz, Ballet, Hip Hop, Contemporary, Lyrical and Musical Theatre at Augusta West Dance Studio
She trained under various professional artist and competed in award winning dances up and down the East Coast. Kylie received scholarships and performed in auditioned selected dance numbers at several different conventions. After 17 years of dance, Kylie finished her student dance education alongside assistant teaching, at Art in Motion Dance Studio. She begun her career as a dance teacher/choreographer during the 2021-2022 dance year and taught AIMs Modern/Lyrical class, as well as choreographed several award winning solos, duos and a large group production
Kylie graduated from Harlem High 2020. She is currently attending Augusta University to obtain a degree in Education. Aside from her love of dance, Kylie also enjoys creating in many other different art forms. She loves to spend time with her family, friends and her dog Sebastian lovingly called Bash.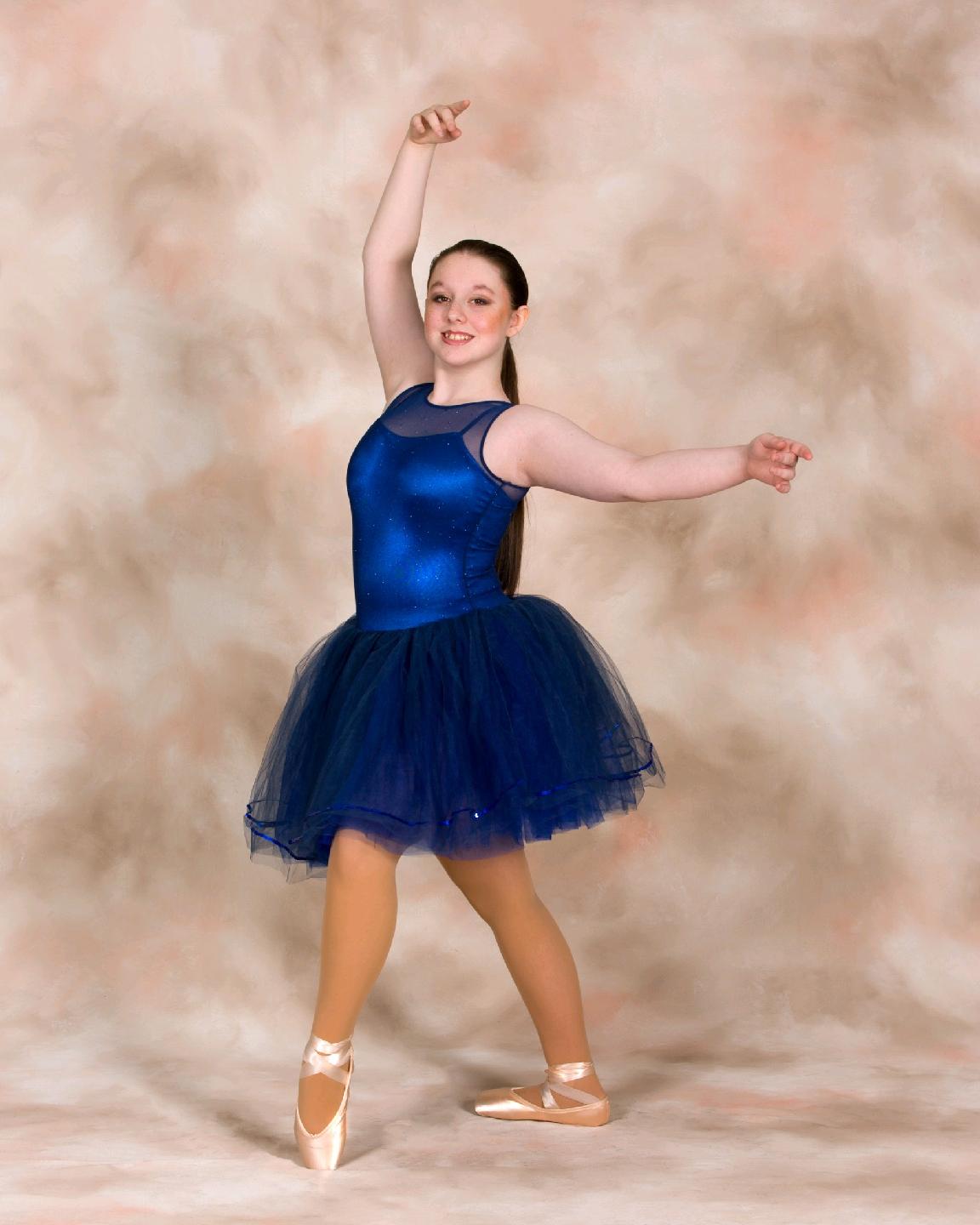 Bella Piligrim - Assitant Teacher Saturdays with Ms Graysan
This is Bella second year as an Assistant at Art in Motion. Bella is currently on our Senior Competition Team and was awarded the "Ryan Storm Scholarship Achievement Award" and $500 Scholarship! Congratulations Bella!!! You earned it!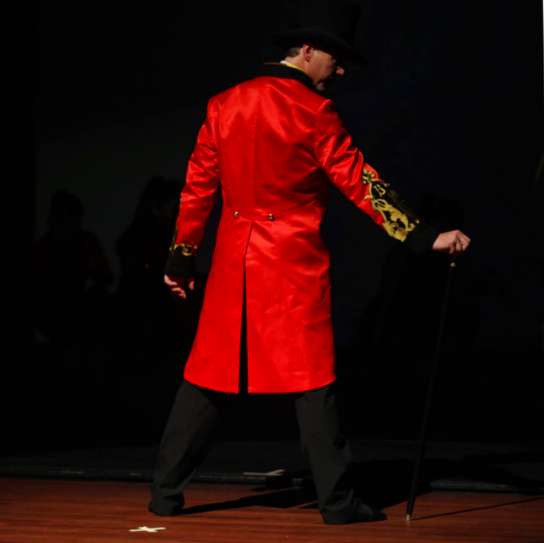 Kelly Storm
Substitute, also Batman
Kelly Storm has been dancing for an amount of time slightly less than how long Chuck Norris has been awesome. He began dancing at Martinez Evans Dance Studio in Augusta, GA at the age of 3. By the age of 10, he was still dancing, and it was still rubbish - just terrible dancing really. By the age of 18, however, he sometimes appeared to be able to dance well!
Kelly continued his dance training after leaving for The University of Georgia for college, where he subsequently obtained his doctorates and taught Computer Science for a few years. While dance wasn't his primary focus, he simply couldn't stop being a fool in love with that wonderful dance floor.
Kelly started his own businesses, Black Box and Black Box Operations, around the time he was finishing up teaching classes and acquiring his doctorates back in 2011 at UGA. Black Box is celebrating its 10th year in business and is proud to support all that is Art In Motion - from beneath, behind, in front of, besides, and most especially within.
Kelly joins the staff this year as a substitute for all staff and classes whenever needed, a teacher for those brave and bold enough to step foot onto the dance floor for Power Training, an ally for dads on Saturdays for another new offering during the 2020-2021 season - "Dangerous Daddies", and an ally and friend to any and all dancers whenever they find themselves in need of whatever. It doesn't matter. He's Batman, we think. Yeah, let's go with that.
Our Customers Like Us.
Proin aliquam ante quis sagittis blandit. In hac habitasse platea dictumst. In sit amet pharetra tellus. Morbi sed consequat augue. Quisque ultricies, ex et sagittis commodo.
Hey Mrs. April! I just checked out your website and I just want to personally let you know how proud I am of you! You are truly inspiring trusting in God's plan and following your heart and dreams. I think your studio will be hugely successful, but most of all i know you'll make such a positive impact on another generation. You are awesome!! And a testament to that is your staff who is thrilled to get to work with you again! I hope i can attend recital.
A dance studio is where your heart has always been. It's the gift God gave you, and I love that you honor Him by using it to bless so many!
So as one of your former dance students, your lasting laughter and love lives on in me. I love you just as much today as I did then. You were made to dance  I hope we read articles about you still dancing when you are 101!!
So so excited for you April Storm-Hartsell the Lord has used you to shape so many children and their families over the years and I know there are many more you will touch. You teach so much more than dance you show God's love and it radiates. I am thrilled other families will get the blessing my girls and I got from you at dance so many years ago!
Congratulations!! We had many wonderful years when our daughters were growing up with you as their dance teacher.  To a new beginning!
I loved having you as a dance teacher! :) I hope both of my daughters will dance at your studio one day!
Riley was tickled pink to meet her dance teacher. So excited for all the precious moments to come! Feeling honored and blessed that my baby girl gets to learn from the legendary April Storm Hartsell
Good  luck on your new adventure. This exciting news made me think of all the lovely young people you and dance have assisted through the years. Kerri and I chat about her time dancing with you quite often. The confidence and growth Kerri gained from dancing has been one of the most grounding beneficial parts of her childhood boosting her future forward.  Best of luck to you. The kids of Grovetown are in for a life changing experience.
April you taught me how to dance...and well...that IS your calling in life!! Not only because YOU are an amazing dancer but because of the passion and love that YOU put into it!! I can't wait to see what unfolds and the beautiful dances you and the other choreographers will come up with.  You have amazing teachers and I am so happy to know that you are doing this!! I miss dancing so much and can truly say because of YOU and what you taught me, I have been truly blessed!! Love you!!